Prepaid sim 400GB internet for all Europe.

4G SIM ON SMARTPHONE, IPAD, USB MODEM, TABLET, NETBOOK OR WIFI/MIFI ROUTERs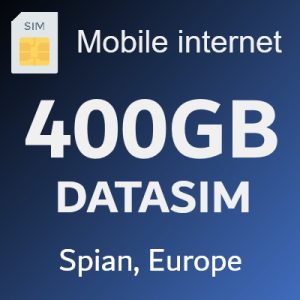 For all who need a mobile Internet in Europe.
Internet in Europe: guaranteed 200GB, with reasonable use up to 400GB per month;
Internet in Spain: guaranteed 400GB per month; 
Renewal price: 50€ / 30 days;
Universal SIM 3 in 1: stand., micro, nano;
Network: Movistar;
Access Point (hotspot): Yes/allowed;
Activation: On Any Date You Need.
– You can pause the service up to 3 months.
– Sim-card is activated at the date you need.
1000 minutes in calls to fix/mobile numbers in Spain. à When the clients use all the minutes, they cannot call so there won't be extra cost.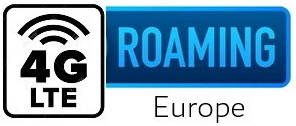 400GB in rouming EU à If the clients reach the whole data, they could use the service until 400GB on roaming , Movistar could cut the service, or not, between 200GB and 400GB (Fair policy).  
You can use 4G Internet in the following countries: Spain, Germany, Austria, Belgium, Bulgaria, Croatia, Cyprus, Denmark, Estonia, Finland, France, Gibraltar, Greece, Guadeloupe, French Guiana, Holland, Hungary, Ireland, Iceland, Italy, Latvia, Lithuania, Liechtenstein, Luxembourg, Malta, Martinique Islands, Monaco, Norway, Poland, Portugal, Czech Republic, United Kingdom, Reunion, Romania, San Marino, St. Martin and Sweden.
Download speed (Download): to 300 Mbps
Upload speed: to 200Mbps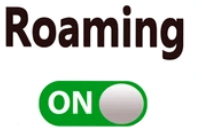 ____________________________
We will register for you with your personal dates provided this SIM card. We need the ID card number or passport and date of birth in order to activate it.

♥– Access 4G Internet on the largest cellular network in Europe;
♥– Have your own wireless Internet connection all around Europe;
♥– Keeps you connected everywhere in all Europe thanks to the extensive 4G LTE and 3G network;
♥– High speed internet connection;
♥– No configuration required;
♥– Mobile 4G Internet For Boats and Yachts in Europe;
♥– Prepaid Mobile 4G Internet for travel on a Caravan in Europe;
♥– Prepaid Mobile 4G internet for Camping in all Europe;
♥– Mobile 4G Internet for watching TV. Youtube, Netflix and other videos in Europe;
This card is recommended for: Customers who need lot Pay As You Go-PayG 4G Internet in Europe.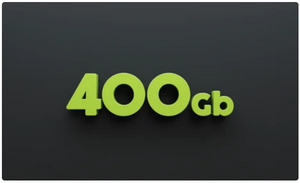 With tracking and drop-off without signature. If you prefer delivery by UPS Extra with required signature, an additional cost will be applied, so please contact us before choosing this method. Whichever shipment choice you make, we will provide you with a link to track your package online.