eSIM 400GB internet for all Europe.
Spain eSIM is a virtual SIM card. You will receive a QR Code to scan in order to install the eSIM directly on your device. Hotspot and Data Tethering allowed. The coverage includes all the European Countries.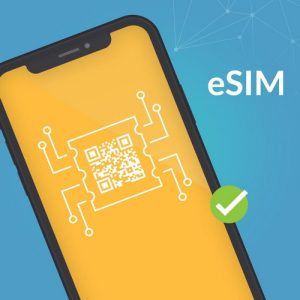 Spain eSIM (Pay As You Go – PayG);
Internet in Europe: guaranteed 200GB, with reasonable use up to 400GB per month;
Internet in Spain: guaranteed 400GB per month;
QR-CODE: sent to your E-mail;
Сomes with:  Spain phone number
Access Point (hotspot): Yes/allowed;
Network: Movistar;
Renewal price: 50€ / 30 days;
1000 minutes in calls to fix/mobile numbers in Spain. à When the clients use all the minutes, they cannot call so there won't be extra cost.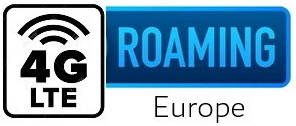 You can use 4G Internet in the following countries: Spain, Germany, Austria, Belgium, Bulgaria, Croatia, Cyprus, Denmark, Estonia, Finland, France, Gibraltar, Greece, Guadeloupe, French Guiana, Holland, Hungary, Ireland, Iceland, Italy, Latvia, Lithuania, Liechtenstein, Luxembourg, Malta, Martinique Islands, Monaco, Norway, Poland, Portugal, Czech Republic, United Kingdom, Reunion, Romania, San Marino, St. Martin and Sweden.
Download speed (Download): to 300 Mbps
Upload speed: to 200Mbps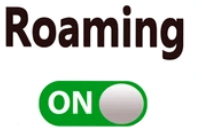 eSIM compatible devices
Apple part, the eSIM works on iPhone XS, iPhone XR and later models. Also on iPad Pro and Apple Watch.

Samsung part, you can use the eSIM on Samsung Galaxy Note 20, Samsung Galaxy Fold and Samsung Galaxy Flip, Samsung Galaxy S20 and S21 and Samsung Galaxy Watch and Active2.
eSIM is also compatible with Motorola Rarz and Rarz 5G, Xplora X5 Play, Huawei P40 and OPPO Watch devices.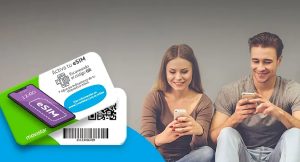 We will register for you with your personal dates provided this SIM card. We need the ID card number or passport and date of birth in order to activate it.